Keep Your Business Safe with a Remote Monitoring System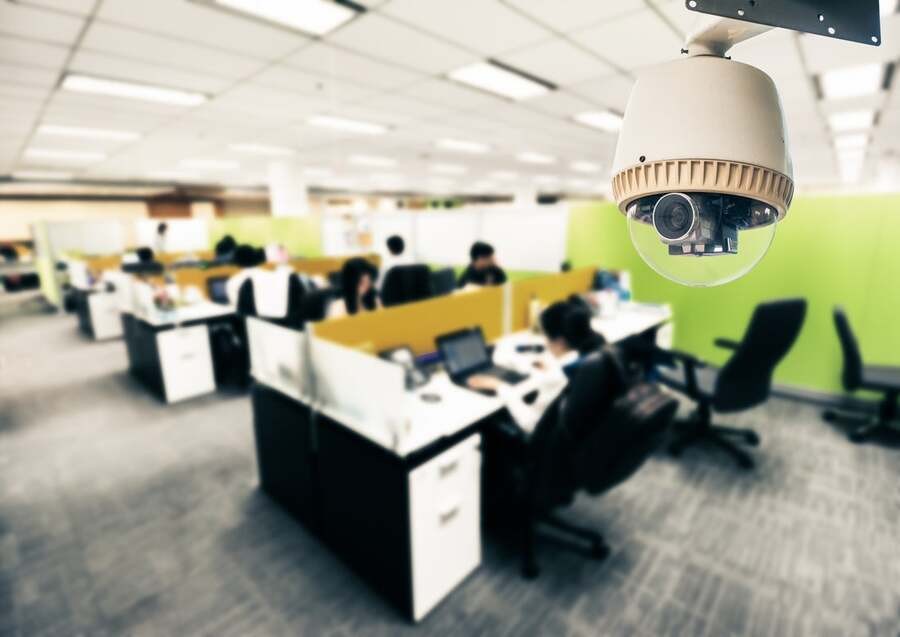 Protect your staff and commercial space from anywhere in the world!
Having a successful business in today's high-tech world requires the installation of many advanced technology features. Some of those include video conference solutions to support hybrid team meetings, sound masking to improve the acoustics of an office building, and integrated room control for a more enjoyable experience in your commercial space. We don't like to play favorites, and we can attest that all these installations can greatly improve your workplace, but there is one tech solution that we strongly believe is a must-have: a remote monitoring system. 
This commercial security installation is one of the best ways to ensure your business is always running smoothly and that your employees and customers are safe and sound. Don't believe us? Keep reading this blog to learn more about the perks of remote monitoring in your Burbank, CA, company!
SEE ALSO: Protect Your Property, Your People, and Your Profits
Why Is Remote Monitoring So Important?
When we talk about commercial security solutions, most people tend to think of alarms and surveillance cameras only. While these technologies should certainly be an essential part of your security system, relying only on them alone is only part of the solution - mostly because they don't do much to prevent risks on their own. For example, if your alarm system goes off in the middle of the night, chances are an intruder is already inside your building. On the same note, you may have footage of the break-in from your security cameras, but the burglar might have escaped by the time you get to show it to authorities. 
A remote monitoring system that sends you immediate alerts allows you to keep an eye on your property at all times, no matter where you are in the world. This will help you prevent any security issues and reach out to emergency services before they escalate. Whether you are at home or taking a vacation on the other side of the world, you can always check on your commercial space to ensure everything is in order.
Access Live Footage with Ease
One of the biggest perks of remote monitoring is that you will always be one step ahead when it comes to the safety of your business. While surveillance cameras will record footage in case you need to share it with authorities or insurance agents, you don't have to rely completely on a recording. Simply pull out your smart device and access live footage to check on the inside of your building and the perimeter around it. Doesn't get simpler than this!
Receive Notifications When Something Relevant Happens
Being able to keep an eye on your business at all times, doesn't mean you have to be watching your property 24/7 in order to make sure it's safe. Our remote monitoring systems are equipped with video analytics, a technology that identifies strange behavior in the footage, and will send you notifications when anything out of the ordinary occurs. Is someone lurking in the bushes near your perimeter late at night? Your remote monitoring system will let you know so you can check on your cameras and call law enforcement if needed. 
At Matrix Audio Visual Designs, we are deeply committed to helping you protect your investment and keep your business up and running. Are you ready to integrate a remote monitoring solution that will maintain the safety of your commercial space? Contact our team right here or drop a message for us in the chat box below. 
We look forward to working with you!