Create an Engaging Workplace with an AV Distribution System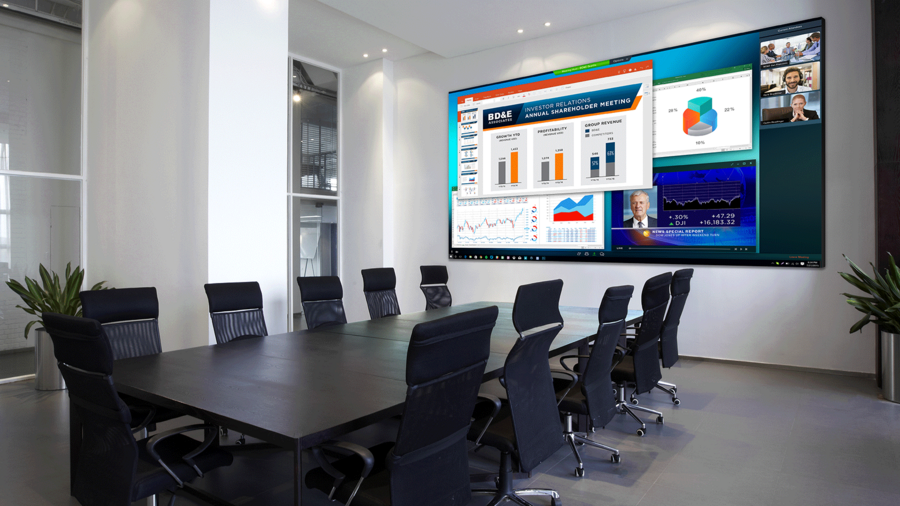 Learn all about how to enhance your company with audio-video!
Technology can be your best friend when it comes to improving your business operations. Believe it or not, a state-of-the-art AV distribution system is one of the best ways to engage with your customers and your employees.
Whether you need to hold more productive meetings, create a good first impression with potential clients, or maintain better communication and workflow with your staff, you can trust Matrix Audio Visual Designs to design a customized solution for your unique needs. Keep reading our blog to learn more about the benefits of a commercial audio/video system in your Irvine, CA, business.
SEE ALSO: Bring Greater Efficiency To Your Business With Matrix AV Designs
Centralized System for a Seamless Control
Managing the sound and video system of a whole building can be a difficult task. Whether you need to send music throughout your entire office or show a presentation in your conference room, a centralized system allows you to control all audio zones from one user-friendly interface easily. Enjoy effortless control and the beauty of a decluttered space by placing your technology under one easy-to-control automation system.
Audio-Video in Every Corner of Your Building
One of the biggest perks of a distributed AV installation is being able to deliver your media content to virtually every area in your building. Our AV-over-IP solutions allow you to send your content to any display, including devices in your outdoor spaces, regardless of distance.
Plus, you can keep impressing your clients with the elegance and sophistication of your interior design because we offer a variety of sizes, styles and color options for your loudspeakers.
A Wide Range of Applications for You
Audio-video systems are typically used to improve the efficiency of your meetings, as they allow you to create a better environment for your team to work together and share ideas. Fortunately, the benefits of an AV installation don't stop there.
Do you need background music to create an inviting yet professional atmosphere to make your clients feel comfortable when visiting your facility? Or perhaps you are looking for a paging system to keep communication flowing with your staff? Whether you want to improve communications and operations or elevate your business environment, our cutting-edge technology solutions are sure to create an enhanced experience.
At Matrix Audio Visual Designs, we bring high-tech AV solutions to ensure you communicate your message clearly and create an appealing workspace. Are you ready to integrate a top-notch AV system into your building? Contact us today to learn more!